2022 Canadian Bloodhound National Specialty
Long Sault, Ontario, August 27, 2022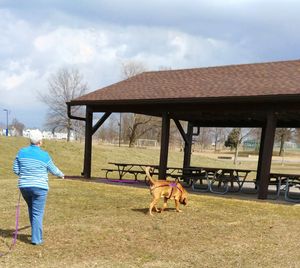 The Canadian Bloodhound Club is pleased to be hosting our National Specialty August 27, 2022 in beautiful Long Sault Ontario as part of the Stormont, Dundas & Glengarry Dog Association annual dog show weekend. As always, in addition to the four all breed shows taking place at the show, there will be Rally, Agility, Obedience and Barn Hunt trials as well. Something for everyone!
View the Premium List on Canuck Dogs
The Speciality and Sweepstakes shows are taking place Saturday and the Regional Booster on Sunday. Friday evening the CBC will host a wine and cheese Welcome Party and Saturday evening will be the BBQ.  These two events will take place at The Cabin (bring your own chairs!).  Snacks, liquid refreshments and daytime activities will be at the host campsite. We look forward to reconnecting with old friends and welcoming new faces. See you there!
Entries can be made online and the links are available on the Canuck Dogs event page. View the event page.
Please feel free to contact any one of us for information or assistance. We are hoping to for a great turnout and are looking forward to seeing everyone!
TROPHY SPONSORSHIP
Financial assistance is necessary to insure the success of our show. We would appreciate your generosity - cheques, cash or paypal - we welcome all.  
Annual membership is due at the time of the show - so bring an extra $30 folks, and sign up for another year. Your membership is what pays for the wine, cheese, and beer that you will be enjoying!